Dealer Locator - Canada
To find an authorized SlimGuard dealer near you select from the box to the right or click on the map below.
SlimGuard is available from hundreds of wholesale distributors throughout Canada. Samples of SlimGuard and more literature are available upon request.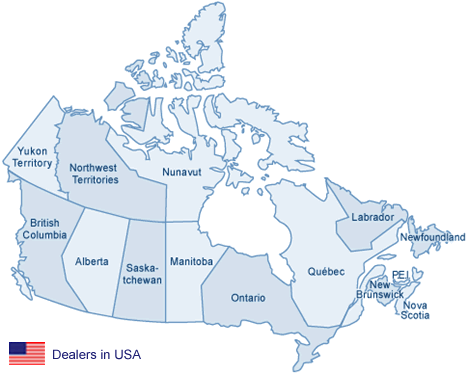 If you would like a free sample or find the nearest purchase location, please call 800-796-4476. Contractor supply outlets, ask about our distribution program.
Select a province where SlimGuard products are sold